Products: other electronics
Article No: 10419400
Pole dual car adapter. Dual plug adapter. Plug into power outlet to charge personal devices. USB output: 5 Volts / 2.0 Amps. Input: 12V-24V. Suitable for cars and trucks. ABS plastic.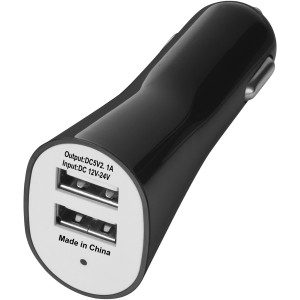 Article No: 13417501
Voltz USB wall plug. You can never have enough USB charger. The USB plug with 5V/1A output is small enough to throw in your purse or bag and keep with you at all times. Perfect for smartphones. ABS. The indicated prices and product information are informative and we don't take any responsibility. Prices do not include VAT.