Products: kitchen equipment
Article No: 8890-11
Bamboo cutting board. The thumb hole is lined with a silicone ring.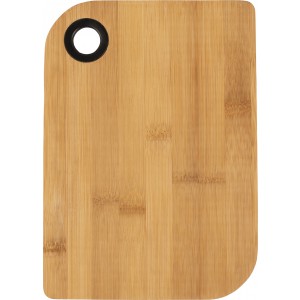 Article No: 11283800
Fero opener. Pop the cap off your favourite beverage. Opener with chalkboard finish to write messages, can be hung or mounted to the wall. Size of the board is 11.5 x 26 x 1cm. Presented in a gift box. Wood and zinc alloy.
Article No: 11287300
Main wooden cutting board. Bamboo cutting board to easily chop vegetables, meats and other ingredients. Features a thumb hole with a silicone ring for easy handling and provides the perfect location to hang the board when not being used. Presented in an Avenue gift box. Bamboo and silicone.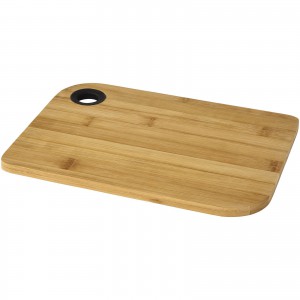 Article No: 9037-09
Wooden cheese board with a metal cheese knife and a slicer, supplied in a gift box.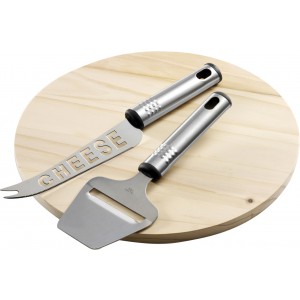 Article No: 11288500
Medford wooden serving board. This wooden serving board is great for serving bread and dips, antipasti, tapas or any type of food meant for sharing. Presented with a Seasons gift sleeve. Wood. Article No: 3648-09
Cheese board made from wood and glass with two magnetic strips and a parmesan shaver and fork. The indicated prices and product information are informative and we don't take any responsibility. Prices do not include VAT.